Norway Travelogue (warning longer post)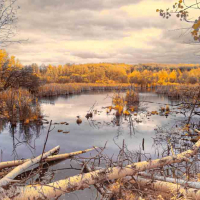 El Gato
Registered Users
Posts: 1,242
Major grins
In the fall of 2018 I was working on assignment in Bergen, Norway. When the assignment ended I decided to take a short weekend trip to Flam, prior to returning to Oslo and on to the next client (in Dubai).
I traveled by boat from Bergen to Flam to enjoy the spectacular scenery. I left without a hotel booking in Flam, figuring I could get a room upon my arrival
When deciding to go on this weekender, I didn't realise at the time, that Flam had a "season" (tourist that is). I arrived deep in the middle of the off-season, which certainly has its benefits, as well as shortcomings. I literally had the town to myself, although most of all the shops, restaurants and hotels were closed. Ah the off-season…ahhh, the off-season.
I did manage to secure a room at the Flåm Marina Hotel with a magnificent view of the Sognefjord. Eerie, quiet, even spooky in the evening. Being alone, in a small town usually bustling and crowed with people, without masses of humanity running about, was a strange feeling. It was, however, a wonderful experience, the scenery and natural beauty just amazing.
I left Flam very early on Monday morning traveling on the Flam Railway (Flåmsbana...one of the steepest standard gauge railway lines in the world). The Flam Railway took me to the Myrdal Train station, where I caught a connecting train to Oslo. The jaw-dropping scenery on this rail journey comes at you in all directions. Amazing engineering work through mountain tunnels, over storied bridges, across ravines. The train makes a scheduled stop at the majestic Kjosfossen waterfall. Breathtaking!
Attempting to select from a horde of basic "holiday snaps," the two presented below are the most reminiscent of this weekend get-away to the beautiful town of Flam, Norway.
Cottages along the fjord shoreline - Flam
Waterfalls and downtown Flam