St. Joe Lead Company - Federal Mill No. 3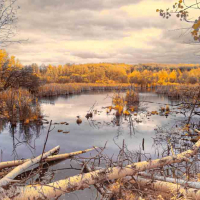 El Gato
Registered Users
Posts: 1,242
Major grins
Photographing old architectural buildings is a favorite of mine so, I could not pass up the opportunity to spend several hours exploring the Missouri Mines State Historic Site. A rock-hound since I was a youngster, this was a twofer…old buildings and minerals.
Nestled deep within the eastern Ozarks (St. Francois County) is an area known as the Old Lead Belt; it is a major part of the great Southeast Missouri lead district, the premier lead mining district of the world. The mining industry in this area has played an important role in Missouri's economic and social fabric for more than 280 years.
Missouri Mines State Historic Site preserves the site of the former St. Joe Lead Company, which was established in 1864. The site consists of 18 historically significant structures and artifacts of the largest mine-mill complex (65.59 acres) in the Old Lead Belt. This Site occupies Federal Mill No. 3, a lead-concentrating complex and the largest lead mill in the world. It remained in operation from 1923 until 1972, and is located in Park Hills, Missouri.
I have begun processing a series of images based on the photos, which I took during this site visit. I will post a few from the series every so often as I get the opportunity to work on processing the raw material (I guess pun intended).
My passion for B&W imaging has guided me in the development of this series.
Given the construction of these structures along with their slow deterioration and the eerie "left-as-is" state of the buildings and work areas, all contributed to my selecting to present these images in B&W.
I hope you enjoy these and those to follow in this series.
As always, C&C is welcomed and appreciated.
Conveyor belt and processing building

Water Tower

Retaining pond

Main processing complex