My Giro d'Italia experience

sarasphotos
Registered Users
Posts: 3,726
Major grins
My husband and I are both avid cyclists (mostly with trekking/touring bikes) and we enjoy following professional bike racing. This year we started our vacation to southern Italy (we drove down with our bikes on the car) a day early so we could catch a stage of the Giro that went through Bologna, a convenient halfway point for us. We arrived in Bologna with a hour to spare and made our way to a point where we could ge a good view of the race. As it happens this stage was the longest and flattest and Bologna was about halfway through the race. When they reached us their speed was about 60-70kmh.
All taken with my Panasonic G81 with a 14-140 (28-280) zoom. This was my first experience being so close to a bike race. The results weren't exactly what I had hoped for but at least I have memories of the race. As I'd expected, it was over in seconds. What I hadn't been prepared for was the sound of all those whirring chains as they sped by. Cool!
So here's how it played out: we arrived about 45 minutes in advance and got a good viewing spot.
1) About 20 minutes before the riders came through we started seeing the parade of police cars and motorcycles, vans selling Giro merchandise (I got a cap and t-shirt for 10€
) and the equipment cars. And I mean LOTS of equipment cars.
2 & 3) after what seemed like a never-ending stream of cars, we finally saw the riders. At this point there were two with a 30 second lead followed by the entire peleton. (These two got swallowed in to the peleton a few km later.)
4 & 5) the peleton approaches!
6) for some reason my camera got pointed too low for a second...
7, 8 & 9) the peleton whirred by, inches from us.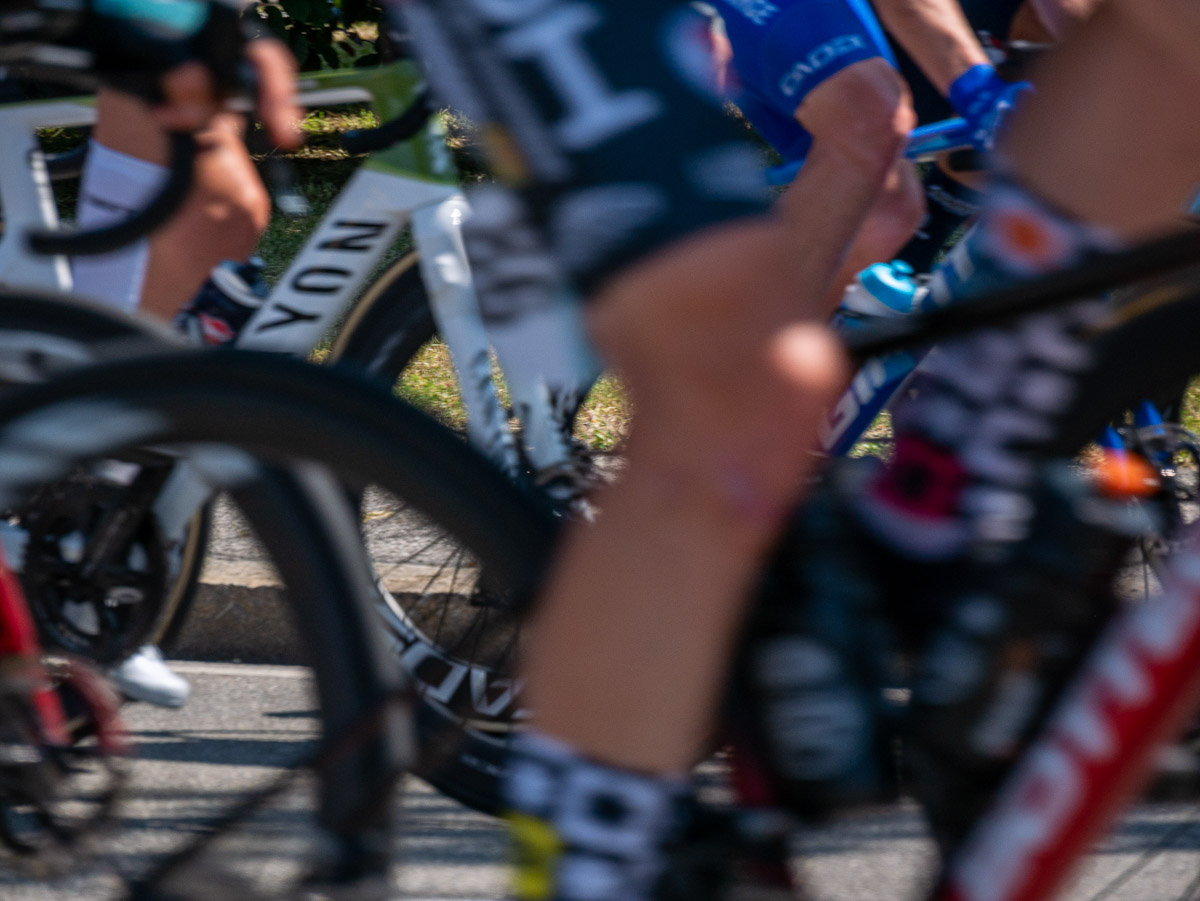 10) and quicker than you could blink they had passed us and the excitement over
We walked back to our hotel and watch the end of the race on TV, getting a much better view of things than we had at the sidelines. In spite of that, I'd do it again in a flash, but the next time at the summit of one of the climbing stage, where the tempo is slower.
Tagged: