Help Google Find Profile Photo!!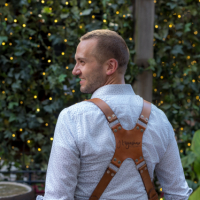 jbriginshawphoto
Wedding & Elopement photographer in Prince Edward County, Ontario
Toronto
Registered Users
Posts: 33
Big grins
It's sooooo frustrating that there isn't a more direct way to help Google find a profile photo. All of my competitors have one next to search results except for me. Despite doing EVERYTHING that was recommended to me by Smugmug almost a year ago, Google still doesn't crawl to find it. This seems like it should be a huge priority for folks like me that pay for your service.