Winter At The Zoo - Set #1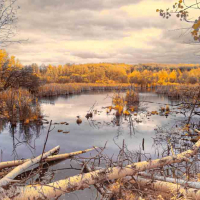 El Gato
Registered Users
Posts: 1,187
Major grins
Cold, dark, sub-zero temps along with multiple daytime job projects has limited my behind the lens time.
I did manage to take a short trip over the holidays and stopped to wander around almost totally alone, in a zoo I happened to be driving past. Surprisingly, despite the temps that day, there were some animals outside enjoying crisper, fresh air.
Not intending to be stopping into a zoo on this trip, I unfortunately did not have my kit with me. So, these images were taken with my phone. I hope to go back before all the crowds show up, with my kit and spend the day photographing the residents.
I typically do not photograph animals. However, taking a page from Don's try something new playbook, I spent some time wandering around the zoo and photographing animals. I kind of enjoyed it too.
This is set #1. As time and schedule permit, I will work on rendering the next set suitable for viewing and post when I can.
A bit tardy, however, Happy New Year one and all!
My zoo friends set #1...