Gallery Display Design Changes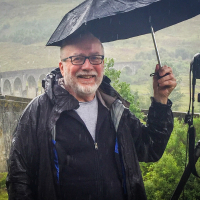 jgwalter
Registered Users
Posts: 14
Big grins
I would like to make some design changes to my gallery displays, as in the following example:
https://www.johngwalter.com/Favorite-Images
Bold-face the 'collection link' that appears below the caption.
Include a download button. It appears on iPad or larger screens along with the word 'Download' (which I added via CSS), but does not appear at all on iPhone-size screens. I'd be happy with just a button.
Include a date somewhere below the image. Preferably the 'Capture Date' from the image metadata.
Any guidance is appreciated.
Thanks.