SOLD: Nikkor 70-200mm f/2.8 AF-S VR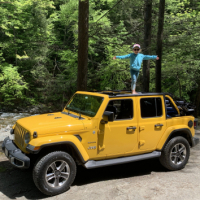 DoctorIt
Administrators
Posts: 11,951
moderator
This lens needs no description... My copy is excellent, and it belonged to 4labs before me. Thanks to my ever increasingly busy schedule, it has been used far too little for a lens of its quality. Optics: perfect. Cosmetic: as perfect as a used lens could be.
The only difference from new is that the tripod foot has been *modified*. The original 1/4"-20 threads were damaged (actually, the heli-coil was bent, this is standard practice for threads in aluminum). It was damaged enough that rather than re-coil it, I decided to machine a more robust solution myself. The result - I bored out the original threaded hole and made an insert, shown below:
\
Keep in mind, this tripod foot has two holes on the underside. So if you don't like my mod, there is still another hole you can use.
Included with the lens will be the soft pouch, original box, and all paperwork as if you purchased it new.
Price:
$1175
via paypal includes shipping
******
I'm using the funds from this to revamp my lens collection for better travel-ability (which is all I really need out of my photography). Will entertain partial trades for:
- Sigma 18-50mm f/2.8 EX DC
- Nikkor 10.5mm DX fisheye
- Nikkor 70-300mm f/4-5.6D ED