SOLD: Nikkor 70-300/4-5.6D and 50/1.8D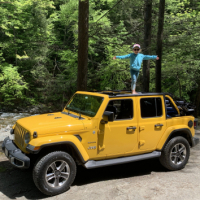 DoctorIt
Administrators
Posts: 11,951
moderator
lenses for sale... all gone - thanks!
Nikkor 70-300mm f/4.0-5.6 AF-D
SOLD
- just over 1 year old, excellent to like new condition
- includes original box, hood, caps, etc.
*note: the D version is much better than the G version
links:
new from B&H photo
reviewed by Ken Rockwell
$200
SOLD
Nikkor 50mm f/1.8 AF-D
SOLD
- same condition as above
- a great small, light "normal" lens to have on the camera, tack sharp, great in low-light
links:
new from B&H
reviewed
$90
SOLD
* Prices include shipping to US, payment by paypal preferred.

** I can provide photos, but I promise, they both look like new in the above linked B&H photos.