FS: Nikon D70, SB800, Sigma 18-50/2.8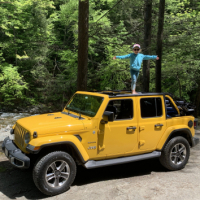 DoctorIt
Administrators
Posts: 11,951
moderator
Here we go with the rest of my kit, all prices include shipping to US.
D70, body only - *WITHDRAWN*

(If anyone's getting a camera this good, this cheap, it'll be my mom
)
- approx 2 years old, 1yr mine, 1 other previous owner who had it as a backup
- according to exif:
Camera Actuations: 20462
- no scratches/scuffs beyond normal use, overall excellent condition
- includes everything that came in the original box (1 battery, charger, AA battery case-adapter, strap, manuals, Nikon software that I never use)
*except the kit lens, original box was for the kit
- just put a brand new rubber eyecup on it ~2months ago
*extras*
- a 3rd party remote shutter release (optical)
- 512MB compactflash card (Sandisk Ultra, not pictured below)
$415


SOLD
Nikon SB-800 speedlight
- just over 1 year old, excellent condition
- includes original box, case, gels, stand, and the manual (you'll need it!)
- very versatile light source, can be controlled remotely by the D70 w/o any additional remote triggers or cords
new from B&H
$275
SOLD
SOLD
Sigma 18-50mm f/2.8 EX DC
- purchased new Sept 2006, excellent like-new condition, optics and barrel
- includes original box, hood, caps, etc.
- this is the lens that lived on the D70 90% of the time, perfect walkaround lens
links:
new from B&H
reviews
$350
SOLD