Last Photographer Standing #1 - Entry thread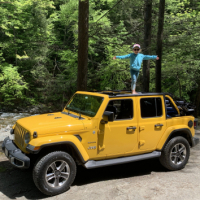 DoctorIt
vrooom!
Administrators
Posts: 11,947
moderator
It begins!
Last Photographer Standing Contest Qualifying Round #1
At long last, the Dgrin Last Photographer Contest is officially under way! This is
Contest #1
, a
qualifying
round. This round is open to any dgrin member! It will run from
Monday, March 5th
12:01am to
Monday, March 19th
12:01am.
*all NYC time (GMT-5)
The topic ready for your interpretation:
Chilled or Steamy
.
Shay
says:
Open the creative centers of your brain to illustrate what "Chilled" means to you. If "Chilled" is just not your thing, then put your creativity behind showing us what "Steamy" brings up in your mind. Just remember, there are other photographers out there working on the opposite theme hoping to take your spot as a semifinalist, so your work has to visually stand up to some heavy competition, make it your best!

The dual theme is designed to spark interesting visual contrast in the challenge entries. The viewers should be treated to an exciting and non-predictable viewing experience. It should also serve to stimulate and inspire other photographers to enter the contest. What we are going for is nothing short of visual overload! Full speed ahead, this is going to be great!
This thread
, is the one into which you post your entry. Remember, 1 entry per person, and the
photo must be fresh
, taken during this contest period. Entries must have exif embedded or appended. Click
here
and
here
for help. Photos entered without proper exif showing a clear shot date will be disqualified.
More from
Shay
...
This discussion has been closed.