>>> LPS#3 Semifinalists List!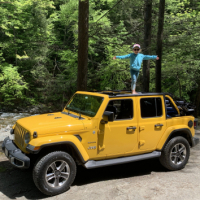 DoctorIt
vrooom!
Administrators
Posts: 11,947
moderator
Congratulations are in order, the 10 dgrinners below are now qualified for the semifinal starting May 14!
:clap:clap:clap (get it, 3 claps, for round three
)
sherstone - Life is a roller coaster of ups and downs "teetering travels"
Tessa HD - Pennsylvania Railroad Bridge
Speck26 - untitled
PaulThomasMcKee - "...perhaps more prunes..."
BeachBill - View from the Window
ginger_55 - The Children's Fountain
photogmomma - Waiting
klphoto - Lonely Times
JimW - Pizza Delivery
annnna8888 - Luminescence
These are all in a gallery of LPS Finalists, here (cumulative, for all contests):
http://dgrin.smugmug.com/gallery/2605319
The original LPS#3 thread with all entries is here:
http://www.dgrin.com/showthread.php?t=57910
Thanks to
the judges
of this round for their service!