Last Photographer Standing SEMIFINAL #1 - Entry thread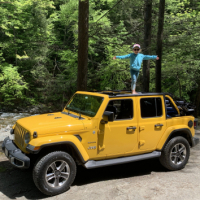 DoctorIt
vrooom!
Administrators
Posts: 11,947
moderator
Last Photographer Standing Contest SEMIFINAL #1
Welcome to the first
Semifinal Contest (#1)
! This round is open
only
to finalist of rounds #1-5! It will run from
Monday, May 14th
00:01 (12:01am), NYC time (GMT -5) to
Monday, May 28th
00:01 (12:01am), NYC time (GMT -5)
Eligible Finalists
If your name appears below, you are eligible to compete in this round:
adrian_k
Ann McRae
annnna8888
BeachBill
bgaras2001
cjkphoto
clovisguy
Dalantech
davev
Drabbit
fashiznitsngrins
gefillmore
Greensquared
JFreeman
JimW
kingmamaof2
klphoto
LiquidAir
lynnesite
NanaMo
Nikolai
osoi
PaulThomasMcKee
pemmett
photogmomma
pyroPrints.com
rddphotos
richtersl
Robert
seastack
sherstone
Speck26
Strikeslip
sunione
Swartzy
Tessa HD
ultravox
vandana
The topic for the semifinal round is...
open, there is no topic!
* Keep in mind, this round will culminate in an open vote for the Public Choice Award. So don't tune out if you are not eligible to compete, we'll need your vote!
Shay
says:
You have done well and made it to the semifinal! This is the one that has some real payback for the top 10. Now you are free to choose a theme of your own making. Go in a direction that best highlights your talent and vision. Use what you have learned and throw yourself behind this one and show us your best work!

This thread
, is the one into which you post your entry. Remember, 1 entry per person, and the
photo must be fresh
, taken during this contest period. Entries must have exif embedded or appended. Click
here
and
here
for help. Photos entered without proper exif showing a clear shot date will be disqualified.
More info...
This discussion has been closed.