Last Photographer Standing #7 (Joy or Sorrow) - Entry thread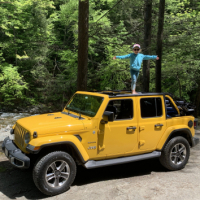 DoctorIt
Administrators
Posts: 11,950
moderator
Last Photographer Standing Contest Qualifying Round #7
Welcome to
Contest #7
, a
qualifying
round. This round is open to any dgrin member! It will run from
Monday, June 11th
00:01 (12:01am), NYC time (GMT -5) to
Monday, June 25th
00:01 (12:01am), NYC time (GMT -5)
The topic ready for your interpretation:
Joy or Sorrow
.
Shay
says:
With the first cycle well behind us I feel like the photographic wings of everyone are really stretching out. I love seeing the progress. And it really shows a visual stepping up. Bravo!!! This next round may prove challenging, but the time is right for it.

Emotion, it is fleeting and ephemeral, but if you can make the viewer feel real emotion it can solidify and ground a photo like nothing else can. Emotion drives us. Emotion makes us all feel alive. Emotion can drive a photo deep into the viewer in a way that may be remembered for a lifetime.

So make your photo come to life this round by infusing it with emotion that makes the viewer feel raucous joy or heartfelt sorrow if you want to stand a chance at making it to the top ten.

This thread
, is the one into which you post your entry. Remember, 1 entry per person, and the
photo must be fresh
, taken during this contest period. Entries must have exif embedded or appended. Click
here
and
here
for help. Photos entered without proper exif showing a clear shot date will be disqualified.
More info...
This discussion has been closed.