Positive Feedback Thread (post/search here)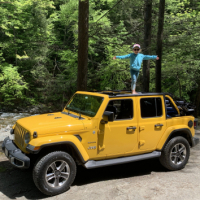 DoctorIt
Administrators
Posts: 11,951
moderator
Positive Feedback Thread
As our flea market grows, I thought it would be a good idea to provide a way to list feedback for all the buyers and sellers here on Digital Grin. As this is not ebay or some official swapping site, this thread will serve as a place to drop a quick post communicating a good vibe for both buyers and sellers. The idea is that if you are considering a trade with another dgrinner, you can come here and
search this post
for their username and see what their track record is.
Feedback Format:
After you make a trade, put up a post in this thread listing the following points:
Username:
list the buyer/seller's username
Item:
what you bought or sold
Comments:
communication? quick shipping? etc...
Please make sure you list the username
correctly
so that it shows up when someoene does a search! Let's try to keep this a positive thread only, and please don't post anything too specific about the person you traded with (i.e., just list their username, or first name perhaps).
Searching for feedback:
All you have to do is be in
this thread
... so if you're reading this, you're already in the right place!
Use the search this thread (secondary menu bar above this post)
Type in the username and click GO!
Thanks! And keep up the good trading! :thumb