>>> Last Photographer Standing #20 (Face or Hands) - Entry Thread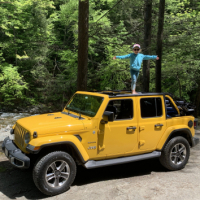 DoctorIt
vrooom!
Administrators
Posts: 11,947
moderator
Last Photographer Standing Contest Qualifying Round #20
This is it, folks. Welcome to
Contest #20
, a
qualifying
round. This is the
last
LPS round which is open to any dgrin member! It will run from
Monday, January 7th
00:01 (12:01am), NYC time (GMT -5) to
Monday, January 21st
00:01 (12:01am), NYC time (GMT -5).
The topic ready for your interpretation:
Face or Hands
.
Andy says: I'll be along to help here this round.
This thread
, is the one into which you post your entry. Remember, 1 entry per person, and the
photo must be fresh
, taken during this contest period. Entries must have exif embedded or appended. Click
here
and
here
for help. Photos entered without proper exif showing a clear shot date will be disqualified.
More info...

The judges list:

Andy
aktse
Sam
DoctorIt
This discussion has been closed.