>>> Last Photographer Standing GRAND FINALE!!! (Entry Thread)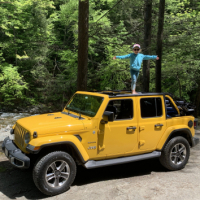 DoctorIt
vrooom!
Administrators
Posts: 11,947
moderator
Cue up
Europe's "The Final Countdown"
, turn up the volume, and let's get ready to rumble!!! This is it, in just over two weeks time, we will name Digital Grin's Last Photographer Standing!
Welcome to
the Grande Finale - The last round in the LPS!
This round is open
only to the semifinalists of SF rounds #1-4
! It will run from
Monday, February 4th
00:01 (12:01am), NYC time (GMT -5) to
Monday, February 18th
00:01 (12:01am), NYC time (GMT -5).
Eligible Finalists
If your name appears below, you are eligible to compete in this round:
annnna8888
Awais Yaqub
BeachBill
bgaras2001
cmurph
Greensquared
imax
Izzy Garavito
Jfreeman
kingmamaof2
LiquidAir
PaulThomasMcKee
pemmett
peterst6906
photogmomma
Povertybarn
quark
ravic
rddphotos
saurora
seastack
shatch
sherstone
Swartzy
TessaHD
The Curious Camel
urbanaries
vandana
VisualXpressions
The topic for the grande finale is, of course...
open, there is no topic!
***To all of you who have NOT qualified
: Keep in mind, this round will culminate in two rounds of open voting. There will be no panel of judges,
YOU
choose the Last Photographer standing!
So, please, don't tune out!
This thread
, is the one into which you post your entry. Remember, 1 entry per person, and the
photo must be fresh
, taken during this contest period. Entries must have exif embedded or appended. Click
here
and
here
for help. Photos entered without proper exif showing a clear shot date will be disqualified.
More info... do you really need it at this point?
The judges list:

There are NO judges - the LPS is chosen by 2 rounds of OPEN VOTING!



This discussion has been closed.