GoPro or S100?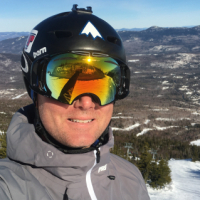 jmphotocraft
GWC for hire
Portland.ME.USA
Posts: 2,977
Registered Users
Major grins
edited September 29, 2013
in Video
I have a Canon S100 that already doesn't get enough use because I also have a DSLR. I want to do some helmet-cam video this winter of my kids skiing. Obviously the GoPro Hero springs to mind, but would it be just as effective to simply get the underwater housing for my S100? The cost is similar, about $200 for the case, or $200 for the basic Hero 3, although I would probably go for the silver edition at $300.

Which would be better? I would think the lens on the S100 would be better and that it would be nice to have the zoom, but am I missing something?
-Jack

An "accurate" reproduction of a scene and a good photograph are often two different things.