Golden Opportunity Missed With New Shopping Menu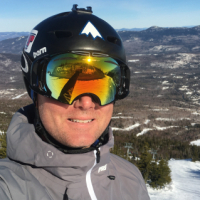 jmphotocraft
GWC for hire
Portland.ME.USA
Posts: 2,972
Registered Users
Major grins
I see the shopping menu has been redesigned. I think I like it, but there is a golden opportunity here now that the customer sees a much larger preview of what they are ordering, but SM didn't seize it.

In the old menu a majority of my customers would not bother to crop their images, and would even order sizes that would not fit the subject matter. They did not notice the tiny thumbnail on the left showing the preview of the crop.

The larger preview in the new menu could really make it glaringly obvious that the photo is going to be cropped when the customer selects a print size, but as it is there is no indication that cropping is going to happen at all until you get to the checkout. There it is even less obvious than the old menu. On the new preview, perhaps hatch marks in the cropped area would make it stand out more than just dimming the cropped area.

Thanks.
-Jack

An "accurate" reproduction of a scene and a good photograph are often two different things.