Product Releases: Through December 9, 2015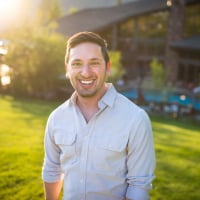 leftquark
Former SmugMug Product Team
Registered Users, Retired Mod
Posts: 3,776
Many Grins
New:
- You can now align folder, gallery, and photo Titles, Captions, and Descriptions by either "Left", "Center" or "Right" without having to use custom CSS. You can find the "Info Text Alignment" option in the Customizer.
- Revamped the Image Info panel. (see more below)
- When ordering print products, we now estimate the production time of the order, to help plan for shipping dates.
- For the holidays: deadlines to order print products and have them arrive for the holidays is now displayed.
- If a photo fails to upload for some reason, we will automatically retry the upload. This works in solving many of the upload errors that we've been seeing (note: not all errors are retried).
- SmugMug's favorite fonts are now displayed in your theme's Font Picker, at the very top, using the style of the font, to make it easier to select which font you'd like for your site!
- The "Get-a-Link" tool was replaced with a new iteration of the "Share Panel." Your favorite tools are all still there but in a more streamlined interface. Also works on mobile!
- Connecting a domain purchased through GoDaddy is now automated to make custom domains easier to add to SmugMug!
- Updated the design of the Profile Content Block. More improvements are in the works.
- New 4x8 flat cards: say bye bye to the filmsy 4x8 photo paper "cards". We now use real card stock using either Matte, Felt, or Pearl stock cards. To enable, add them to your Pricelists.
- Orders placed with Bay Photo will now ship with FedEx instead of UPS.
Bug Fixes:
- Fixed a bug that prevented adding products to the cart for owners on retina displays.
- Fixed a bug that was causing the Profile Content Block to not fully load in Internet Explorer.
- Fixed a bug that prevented users from viewing Fullscreen Slideshows on password protected galleries.
- Fixed a bug that prevented the Quick News from being closed on small browser heights.
- Squashed an issue that was preventing the Organizer's "Gallery Settings" from showing the default Gallery Style.
- Fixed several bugs related to pinning headers, footers, or left/right sidebars.
Image Info Panel:
The new and improved Image Info Panel behaves similarly to the old: it opens when the "i" is pressed and keyboard arrows can be used to go to the next and previous image. We have some design updates and some changes:
- The list of metadata we show initially has been streamlined. We'll show the most important information (aperture, shutter speed, ISO, lens, camera, etc).
- If users want to see additional metadata, we've added a "Show More" button. It will show all the metadata we have on the photo, not just the few pieces of metadata we previously showed.
- The map has been moved to a new "Map" tab.
Additionally, I knew some of you would want to customize exactly what's displayed, so I made sure to add some "goodies" in for our advanced users who want to do some extra customization. Using CSS, you can edit any meta field they'd like, including hiding ones you don't want to be displayed.
Example 1: Change the color of certain metadata fields:
/* Make the Author and Exposure Bias Fields Orange */
.sm-panel-imageinfo [data-metadata="Author"], 
.sm-panel-imageinfo [data-metadata="Exposure Bias"] {
   color: orange;
}

Example 2: Hide certain metadata fields:
/* Remove Saturation and Contrast metadata fields */
.sm-panel-imageinfo [data-metadata="Saturation"], 
.sm-panel-imageinfo [data-metadata="Contrast"] {
   display: none;
}