Topsy-Turvy
black mamba
Major grins
Jacksonville, FL
Registered Users
Posts: 7,618
Major grins
These shots weren taken in the Nantahala River Gorge, located not far from Bryson City in NW N.C. The river offers some of the very best kayaking waters in the world. Portions of the river sport rapids rated as #4 and #5 ... on a scale of 1 to 5. Many important championships have been staged here. Many individuals and teams come from around the world to practice here.
The scene here shows some of the more placid waters where they have set up a course to highlight maneuvering abilities. The hanging gates, suspended by wires, define the course. They run one color of gates in one direction and the other color as they reverse course.
1
This series shows a young guy trying a most difficult maneuver in scary waters. He's kind of pacing around, figuring how to best attack that torrent of water coming at him.
2
In this first shot, he's decided on his attack angle....never the same, though.
3
Here he initiates this radical maneuver. He has depended on the raging water to pull the front of his kayak downward. At the same time, he thrusts himself forward. The goal is to continue under water with a forceful somersault of himself and the kayak, hoping the kayak and himself come up together and in one piece.
4
Things can go wrong.....
5
6
7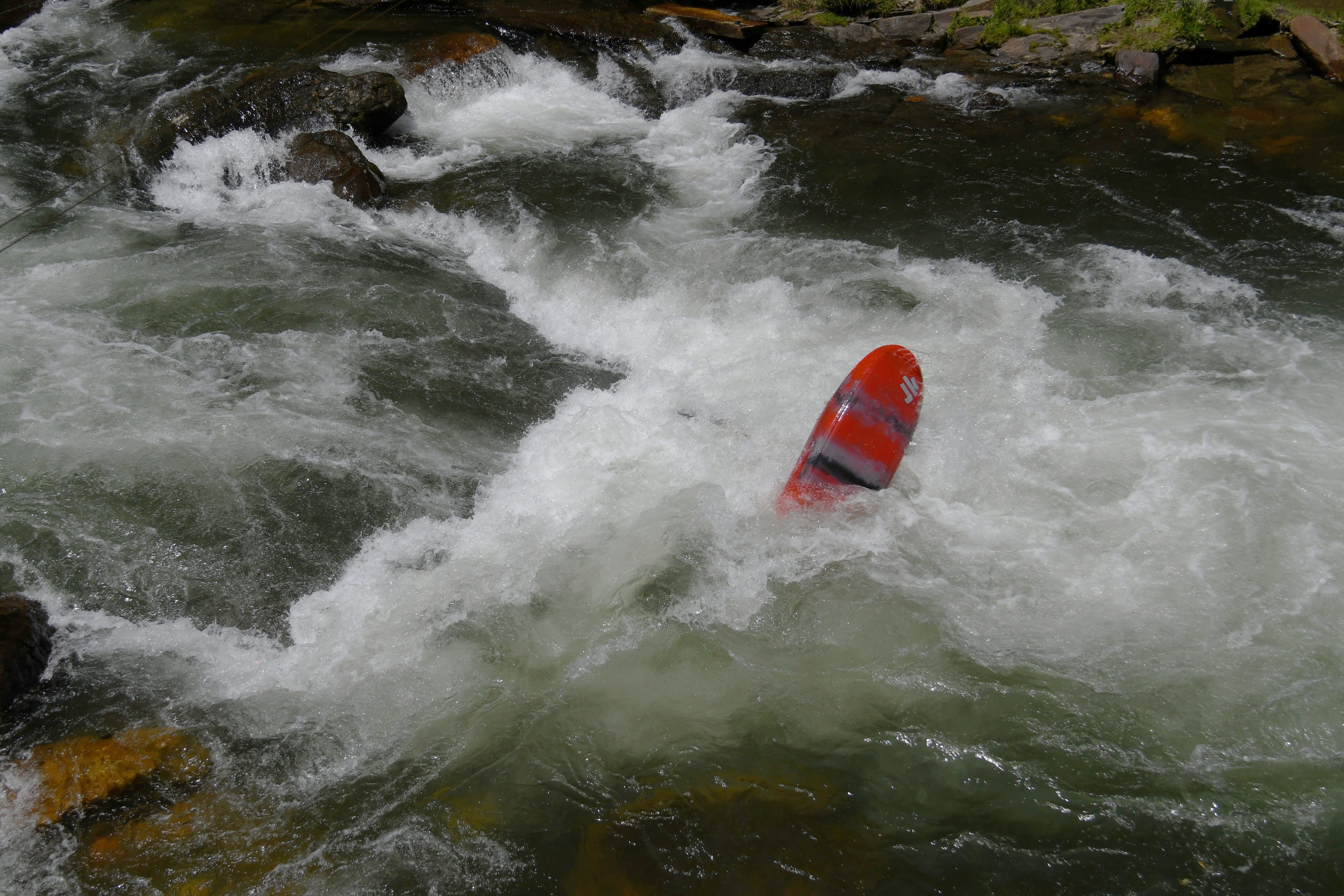 No fun here.....
8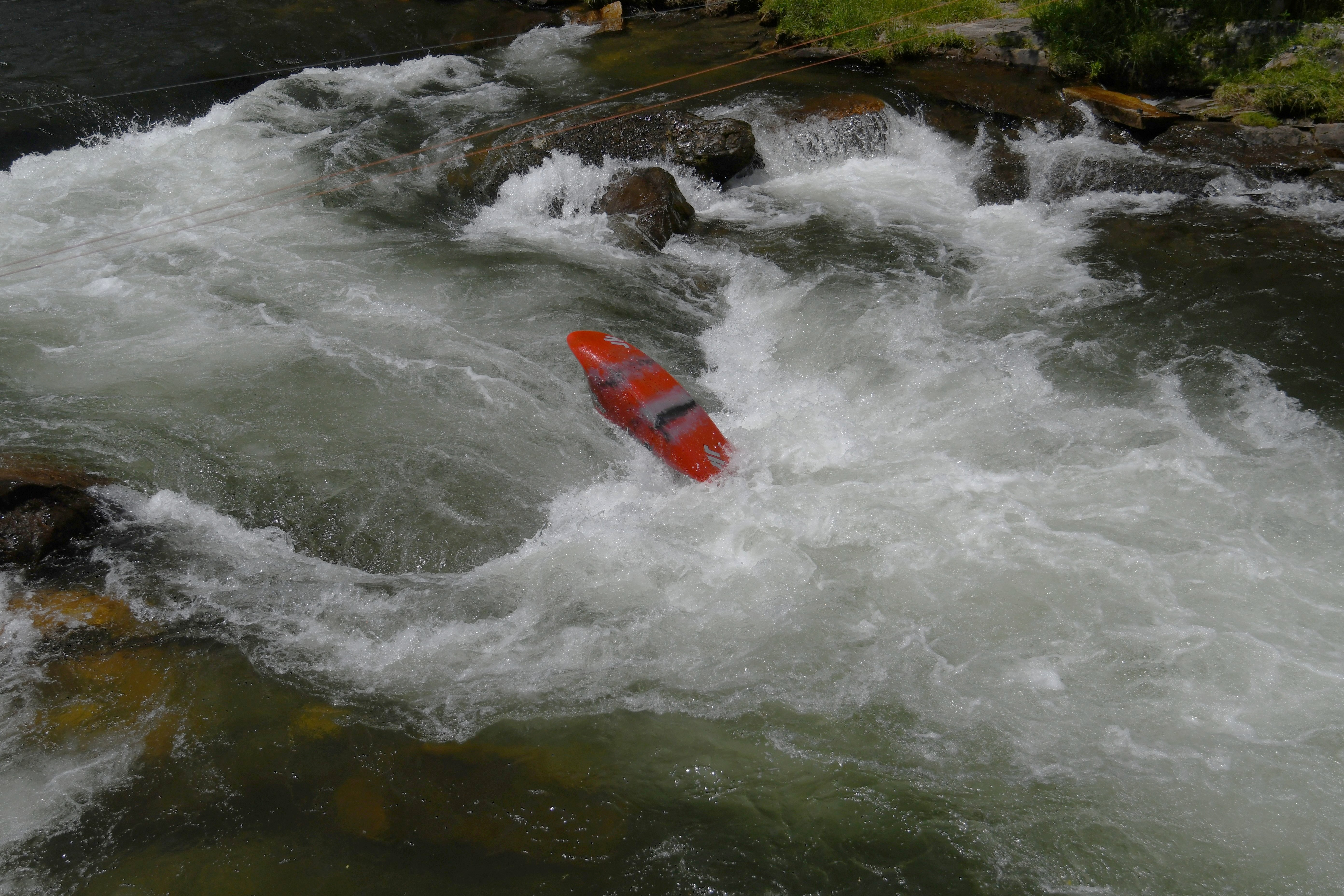 9
Maybe some help is needed....
10
11
Looks like he might get righted....
12
Spoke too soon....
,
13
Well, of course, the hero survives. In fact, here he is making a subsequent charge at this wicked water. Turns out the young man is 15 years old, has won a lot of events, and is heading to the world championships later this year.
14
I always wanted to lie naked on a bearskin rug in front of a fireplace. Cracker Barrel didn't take kindly to it.