NEW!!! "For Hire" Sub-Forum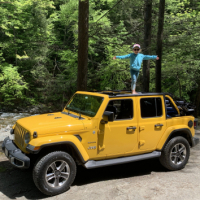 DoctorIt
Administrators
Posts: 11,951
moderator
Hey dgrinners,

We're going to try something new... There has been enough request to warrant trying out a "services" subforum here in Flea Market. Basically along the lines of "FH (for hire): wedding photographer seeking work in Boston, MA" - or better yet, we all love photography, but its hard to shoot your own wedding "WTH: wedding photographer in Boston, MA." This won't be limited to photography, other services are fair game as well, retouching, photo-website design, etc.

We do NOT want this to turn in Craigslist and we do not want to detract from all the good sharing of info here. This is first and foremost a place to discuss, share, and learn more about photography.

Let's see how it goes.