Synchronized Horse Racing

eL eSs Vee
Beside himself.
Outer Los Angeles.
Registered Users
Posts: 1,243
Major grins
(I almost considered posting these in Wildlife, but trained horses are hardly wild (unless you count the one I saw buck the jockey off his back), so I posted them here, because of my reason for processing these images.)
I went to Santa Anita Racetrack early Saturday morning. While chimping my pictures I found these three successive images and decided to process
them first. What is most surprising is that this happened on
two separate occasions
, with different sets of horses. Look carefully at the horses legs!
1: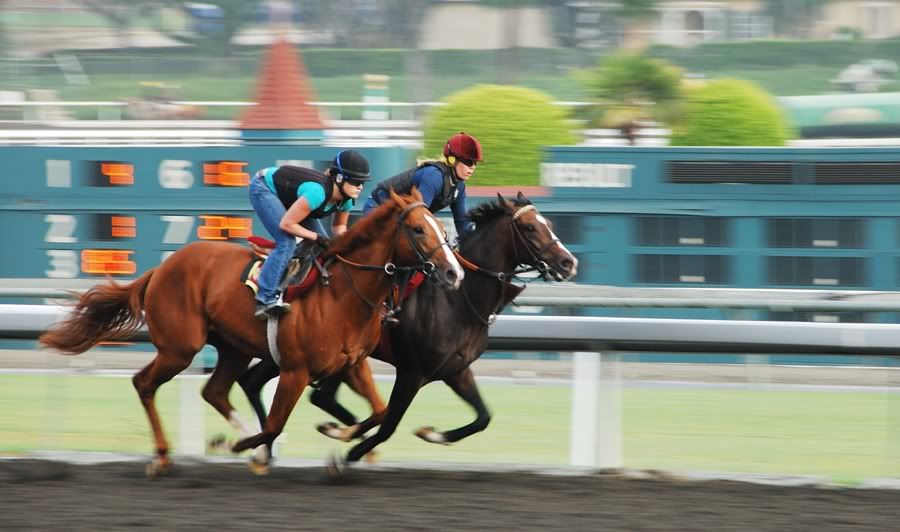 2:
3:
Or is there a new Olympic sport: "Synchronized Horse Racing"?
Lee
__________________
My SmugMug Gallery
My Facebook
"If you've found a magic that does something for you, honey, stick to it. Never change it." - Mae West, to Edith Head.
"Every guy has to have one weakness - and it might as well be a good one." - Shell Scott:
Dance With the Dead
by Richard S. Prather