Product Releases: October and November 2014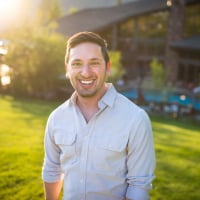 leftquark
Former SmugMug Product Team
Registered Users, Retired Mod
Posts: 3,776
Many Grins
As one of my new roles here at SmugMug I wanted to inform the community of recent updates to SmugMug. I'll try to do this on a regular basis or for big items, when they're released. Here are the relevant items from the last 2 months:
New Features:
- New Add to Cart Flow: Items are now easier to add to the shopping cart! See the
blog post
!
- Added pinch to zoom when browsing photos in the lightbox in the mobile web
- API 2.0 beta announced! Read more
at our blog
- Added CSS class names identifying parent folders so that customizations can apply to all items in a folder
- Original filenames are now used in zip downloads of your gallery images* (special characters are removed)
- Users can now view and download receipts for their subscriptions in their Account Settings -> Me -> Receipts tab.
- Image and Gallery downloads that require multiple zip files are now bundled into one email.
Fixes:
- Fixed an issue in the Folder, Gallery, Pages Content Block when set to display by "Organizer Position" now properly sorts by the same order as the Organizer.
- Journal style galleries no longer jump to the first image when the page is loaded and now display the content above the image.
- Journal style: links to a specific photo in a journal style gallery will now properly jump to the given image once the page has loaded.
- For Pro's: The Flash Uploader properly allows for replacing photos in a Proof Delayed order.
- When browsing a keyword gallery that has been limited to a certain scope, the purchase multiple photos window is limited to only photos that fit within that scope.
- Fixed an issue that was preventing users from properly updating Events.
- Fixed an issue that was preventing Events favorites from being saved.
- Fixed an issue with incorrect file extensions in the zip file for gallery downloads.
See additional information on the
recent blog post
.