PREVIEW: New Gallery Cover Photo and Gallery Header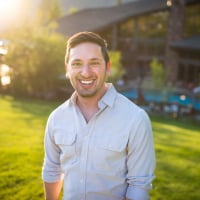 leftquark
Registered Users, Retired Mod
Posts: 3,781
Many Grins
DGrinners,
We always want your photos to look their best and one way that your photos look even better is with a beautiful Cover Photo, adorning the top of your gallery in beautiful full-width glory. We've been hard at work designing the best possible upper portion of your Gallery and we'd like to share with you our thoughts on how this will look and feel.
This is an exclusive sneak-peak for those of you here on DGrin. I'd love to get your thoughts, things you like, things you hate, if we're missing anything, or if we've nailed it. There's still more work to do, so we're not quite ready to release it, but I did want to get your feedback while we still have time to incorporate it.
New Gallery "Header"
The Gallery Header is everything in the top of your gallery. Currently it's the Breadcrumb, the Gallery Description, and the Buy / Download / Slideshow buttons. With the addition of Cover Photo, it now also includes the Gallery Title and the Cover Photo.
The New Gallery Header replaces the Breadcrumb, Gallery Description, and Buy/Download/Slideshow buttons.
New Gallery Cover Photo
It adds in a beautiful new, full width Cover Photo. The Cover Photo is selected from your Feature Photo (in Gallery Settings). Also new to the Header is the addition of the Gallery Title, as well as a new "Cover Photo Breadcrumb", which integrates the Breadcrumb on top of the Cover Photo, something that's not possible today with the Breadcrumb Content Block.
The Cover Photo and the Cover Photo Breadcrumb can be turned ON or OFF in the Customizer and can be turned on or off for each gallery style* (only certain gallery styles can have Cover Photo on).
The following gallery styles will get the Cover Photo:
- Thumbnail
- Collage Landscape
- Collage Portrait
For SM and Journal, we felt the Cover Photo distracted from the photos and they will not be able to have a Cover Photo.
What are the other big changes?
Some things that will impact all SmugMug galleries:
- The Gallery Title is now always shown, on its own line, below the breadcrumb.
- For Gallery Descriptions longer than 3 lines, we add a "Read More" button. Clicking read more opens a window overlay, with the full description. The overlay can be closed by clicking the "x".
When pushed live, this new header will replace the old header, with the following exceptions:
- Cover Photo will be turned OFF by default.
- Cover Photo Breadcrumb will be turned OFF by default.
- The Breadcrumb Content Block will remain.
You will need to enable these specifically to take advantage (we don't want you waking up and finding your galleries completely changed overnight, though you will find the Gallery Title and new Gallery Buttons replace the old ones). The Breadcrumb Content Block can be removed and the new Cover Photo Breadcrumb used instead.
Questions for you that will help me out:
1) What do you think? Do our galleries look better with the Cover Photo and redesigned Gallery Header?
2) What do you think of the way the Gallery Title is shown below the breadcrumb? Is that OK?
3) What do you think of the "Read More" overlay for Descriptions >3 lines?
Take-Aways:
- Collage and Thumbnail galleries look a lot nicer with the Cover Photo on.
- The integrated breadcrumb looks pretty elegant.
- Shrinking long descriptions down to 3 lines makes the gallery look a lot cleaner, but it does hide some of the gallery description behind a "Read More", which may be problematic for some of you. I'm curious on your thoughts.
- While moving the Gallery Title onto its own line takes additional height, it focuses more attention on the name of the gallery, and separates the navigational elements of the breadcrumb.
- The Buy Buttons become more prominent.
- In SmugMug Style, the Title and Captions get just a bit more room, for the most part.
Future Work:
1) One thing that is quite clear is that you need the ability to set the vertical position of the Cover Photo. It's full width, so you'll want to move the photo up and down until its positioned properly. This is crucial before we can release it to you all and we're still figuring out how this look/work. There's more to come on this.
2) Roll-out plan. We need to figure out how to push this live, since we may need to make some changes to your breadcrumb. The Gallery Title will show up automatically and may conflict with the Breadcrumb Content Block, when set to "Show Current Page" is ON. Most likely we'll force that setting to OFF for everyone so you don't have duplicate Gallery Titles. Thoughts?
Screenshots:
Without further ado! The new Cover Photo and Gallery Header (click to open larger):
Long gallery descriptions open into this, when "Read More" is clicked.
To see how it looks in other gallery styles, please see the link at the bottom of this post.
On each screenshot:
- from Left to Right: Currently live, New Header (Cover Photo OFF), New Header (Cover Photo ON)
- top to bottom: Long Description, Normal Description, No Description
Collage Landscape Comparison:
Thumbnail Comparison:
SmugMug Comparison:
Journal Comparison:
For more screenshots, feel free to visit the gallery here:
https://www.smugmug.com/gallery/n-q9LrVv/
If you'd like me to post any additional screenshots, feel free to ask.
Sorry for the super long post. Did you make it to the end?