NEW/UPDATED: Gallery Header / Cover Image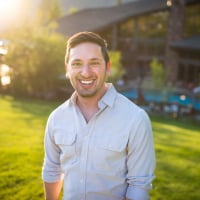 leftquark
Registered Users, Retired Mod
Posts: 3,784
Many Grins
I wanted to give everyone here a heads up that we will be updating the top portion of your galleries (the "header") sometime this week, as early as tomorrow (Thursday, May 26th). This will add the Title of the Gallery, update the Slideshow, Download, and Buy Buttons, and introduce a new Gallery Breadcrumb (separate from the Breadcrumb Content Block).
Additionally, this will include the first version of a Gallery Cover Image, which is a beautiful welcoming photo that fits full-width at the top of the gallery. Cover Image can be turned on in Gallery Settings and can be set separately from the galleries Feature Image. If you turn on Cover Image but don't select one, we'll pick one for you (either your Feature Image or the first Landscape oriented photo that meets our size recommendations of 1500x1000px).
Cover Image is only available for Collage Landscape, Collage Portrait, and Thumbnail style galleries. SmugMug, Journal, and Slideshow styles do not have the option to display a Cover Image, since these styles do not lend themselves to a full-width photo at the top.
If the Galleries Description is longer than 3 lines, we will concatenate it into a "Read More" button, which opens the description in an overlay. If you disable Cover Image, the entire Description will be displayed, with no read more button.
With this release, I would recommend everyone removes their Breadcrumb Content Block from their 'All Galleries' and instead turn on the Gallery Breadcrumb in the Gallery Customization settings. Since the new Gallery Header includes the title of the Galleries, if you had previously enabled your Breadcrumb Content Block to "Show Current Page", we'll hide the Current Page in the Breadcrumb CB to prevent the title from being duplicated.
For your enjoyment, here are some screenshots:
Cover Image on a Collage Landscape Gallery, with a long description. The Breadcrumb Content Block has been removed and the Gallery Breadcrumb is turned on.
Clicking "Read More" will open an overlay, displaying the entire Description:
Turning OFF the Cover Image will make it so the entire Description is displayed:
Cover Image on a Collage Landscape Gallery, with a short description. The Gallery Breadcrumb is turned OFF, and the Breadcrumb Content Block still exists, above the Cover Image:
SmugMug style gallery with a long description:
Turning on Cover Image and setting the photo is done inside Gallery Settings:
The Gallery Breadcrumb can be turned on within the Customizer:
Please feel free to reach out with any questions. I'll update this thread when the changes go live.