Product Releases through July 15, 2017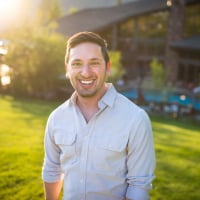 leftquark
Registered Users, Retired Mod
Posts: 3,781
Many Grins
I apologize to all of you who follow along here, looking for our recent release notes. I've been so busy working on some really exciting new features that I've slipped on my duties posting here. Well, here's a big dump for all of you so you know we're continuously working hard to improve SmugMug.
(some of my favorites marked in italics)
New Features:
Windows, Android and iOS apps: now prevents uploading duplicate photos
Lightbox: Improved our detection and display for both retina and non-retina screens, ensuring your photos look amazing on any screen (and even more amazing on Retina displays)
Portfolio and Business accounts can now download a CSV of the items in their Pricelist
A number of items shipped from Loxley Colour will now ship with cheaper shipping options
A number of improvements to the W2 form for our customers that sell prints for a profit
Relaunched the Prints and Gifts product page (more updates coming soon to individual product pages)
A number of awesome new discounts for our customers on the ClubSmug page
No longer require a credit card for shopping carts that are $0 (for example, when offering a free digital download)
Increased the character length on the "Nice Name" URL of your galleries
Launched an app for the macOS, allowing you to upload photos straight from your computer.
Removed Flash from Stats (woo! We're getting rid of flash in as many places as we can)
New MetalPrints (including Curved Metals) from EZPrints
_New "Button" Content Block, allowing you to place buttons anywhere on your site)
Updates to the Logo Content Block to add a mask around an image (for example, to use a beautiful looking profile photo as your "logo")
2 beautiful new Designs using the new logo and button content blocks
Fixes:
Improved how the Organizer displays Folders and Galleries with many items in them
Fixed an issue in the Lightbox when launched within the Organizer that was causing links not to work
Comments: Improved logging in using a Facebook or Google to leave comments
iOS: A number of bug fixes (see the App Store for more specific details)
macOS: A number of bug fixes (see the App Store for more specific details)
Android: A number of bug fixes (see the Play Store for more specific details)
Fixed an issue with resizing animated GIF's
Fixed an issue with Event Favorites being saved on Custom Domains
Moved SmugVault customers photos from Amazon servers to SmugMug's servers, in preparation for future improvements
Improvements to Folder Uploading, especially when uploading large galleries
Fixed an issue with the "Custom URL" field on a number of the content blocks
Improved changing Watermark settings on your galleries, individually and in bulk
Fixed an issue with Gallery Cover Photo repositioning if the screen had been scrolled
Fixed an issue with vertical videos
Updated the default "Max Display Size": Business and Portfolio accounts default to X3, Basic and Power default to "All but Original"
Other:
Ended our integration with Adobe Photoshop Elements. We recommend all PSE users try out our awesome Lightroom Plugin!
Removed the option to send a link to your phone to upload photos. We loved the feature, but none of you were using it