Dellinger Grist Mill
black mamba
Major grins
Jacksonville, FL
Posts: 6,404
Registered Users
Major grins
In the late 1890's and early 1900's, the Southern Appalachians were considered to be the most dangerous part of our country.....more so than the wild west at its peak. Murders, barn burnings, kidnappings, were fairly common. Traditional law enforcement was absent as agents were literally afraid to venture into those mountains. The mountain folks had their own sense of justice and they fiercely resisted any intrusions from the " outside world ". Illicit booze was a staple of the region and the folks there fought tooth and nail with each other and anyone else who dared to intrude into their lives.
Not long ago, I was in Bakersville, N.C., on a mission to visit some of the more notorious sites where confrontations between various elements overflowed into virtually open warfare. While there, I was directed to a nearby burg that is the site of the only remaining water-driven grist mill in North Carolina. The Dellinger Grist Mill. This mill has been in operation for well over 150 years. The current owner and operator is Jack Dellinger. He's 86 years old now and represents the third generation of his family who founded the place. Man, I hit the gold mine with Jack. His knowledge of the history of the region is second to none.
To my great surprise, though, was the thrill of discovering Jack's other life endeavor.....he was a personal pick by Dr. Wernher von Braun to be on the very first team assembled to lead America into space. Jack spent over 40 years as one of Nasa's most influential computer wizards. One of the things that Jack is most proud of is his development of the software and mechanisms necessary to steer the mighty Saturn 5 rockets that carried our guys to the moon. I'm still stunned to have run across such an accomplished figure in our space exploration program that is as happy as a bug in a rug to operate this mill in the middle of the backwoods. I could talk to this guy for weeks.
But here's his mill....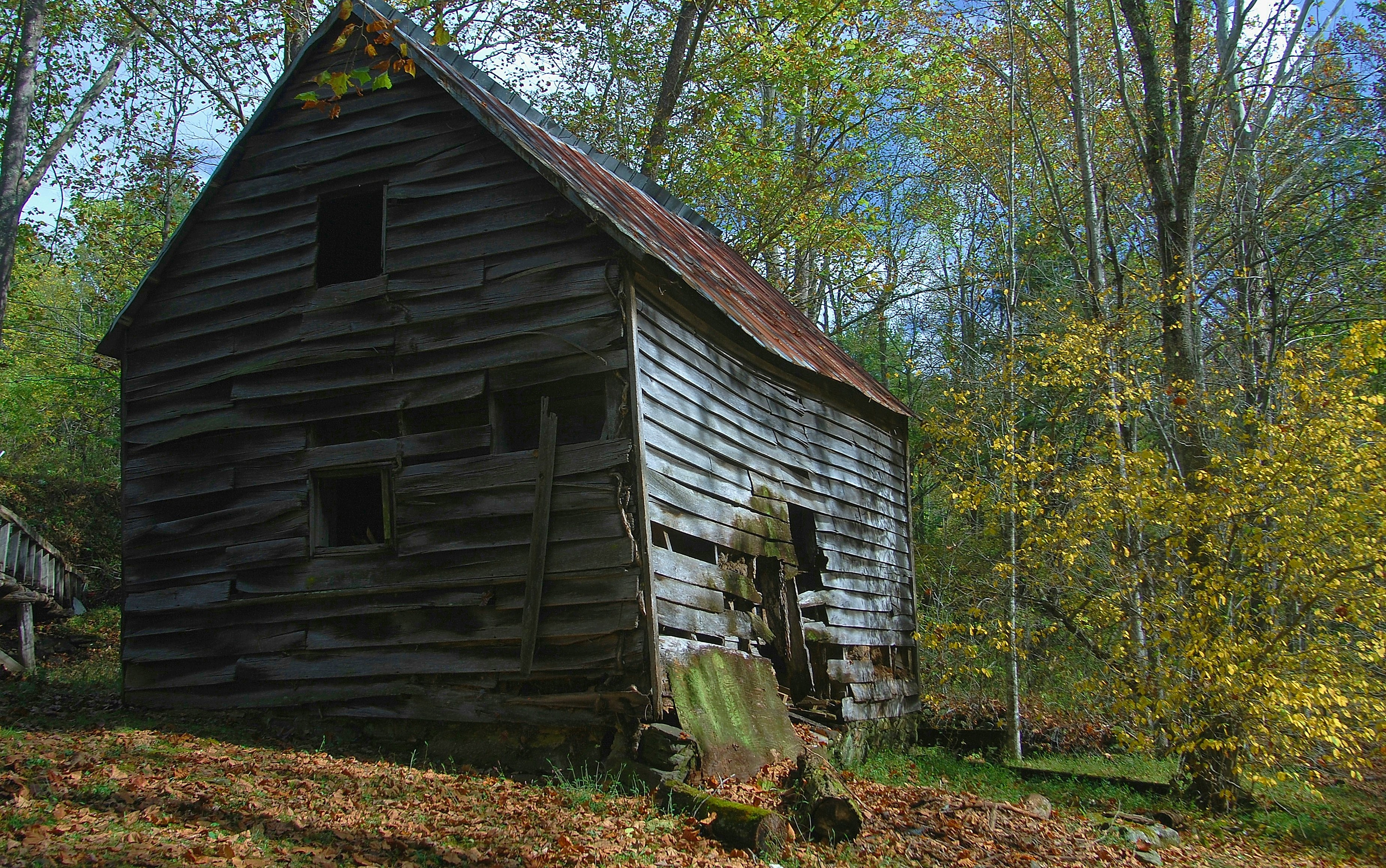 This iron water wheel was made in 1859, shipped to a railhead about 40 miles from the mill, broken up into eight pieces of 500 lbs. each, then drug to the mill site by mules pulling sleds up and down mountain trails. It was assembled again on site and been in use since then.
Here's Jack. My wife on the left, a good friend on the right, and the amazing man himself in the middle.
If God wanted me to touch my toes, he would have put them on my knees.