Upcoming Lightbox Changes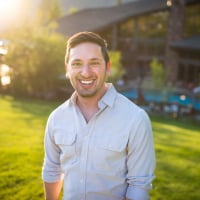 leftquark
Registered Users, Retired Mod
Posts: 3,783
Many Grins
Hello Dgrinners! We have an announcement to make that might affect those of you that customize the Lightbox experience using our Custom CSS tools.
We are in the process of rolling out a new version of our Lightbox component.
(for those unfamiliar, when you click on a photo to open it as large as possible, the window that opens with the large photo is called the "Lightbox")
This new version is built using modern tools and techniques and will allow us to deliver a better experience moving forward (and finally launch some of the feature requests many of you have had on the Lightbox).
We'll be launching the new Lightbox in pieces and will slowly roll it out to the different parts of the site. It's already live in a few places today; If you want to check it out try opening the Lightbox in Organizer. So far we've only launched it in places where the Lightbox has never inherited any of your customizations (like in the Organizer). For those who have customized their Lightbox, we'll start with the places that Lightbox is least used so you can have a chance to update your CSS before the new Lightbox is used in the more common places.
The visual differences should be minimal but it's already packing a bunch of bug fixes and small new features that were driven by your feedback. For example, a common customization to extend the caption area is now the default behavior; the caption area will extend to be much larger. The mobile experience is also completely revamped and includes some improvements that make it easier to view photos on mobile devices (like being able to pinch-to-zoom or swipe between photos).
For the heavy Custom CSS users, we've also made it easier to make changes to specific portions of the Lightbox experience by providing more specific CSS classes you can use to make changes.
We'll continue to make further improvements over the next couple of months and keep everyone in the loop as this new Lightbox becomes available in other parts of the site.
What does this mean for you?
If you have existing customizations using Custom CSS that you wrote yourself or copied from a guide, these will no longer work once this new Lightbox has been rolled out to all users. To make this an easier transition our engineers have taken the time to replicate the most common customizations translated to this new Lightbox. We'll post that CSS in the near future.
When will I / my visitors see this new Lightbox?
We will make specific announcements when the change will be imminent. But expect to hear in the coming weeks or months for updates. We are rolling this out slowly to different parts of the site, starting with those that can't be customized or altered via CSS. As soon as we've completed the engineering on all parts of the site we will flip the switch and give everyone access to it, everywhere.