Title & Caption Location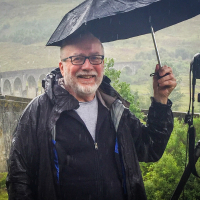 jgwalter
Washington, DC
Posts: 13
Registered Users
Big grins
I don't see a way to control the location of metadata (Title & Caption) in a slideshow.

As an example, see my test Home Page at johngwalter.com

This is managed a Lightroom 'Smart Gallery'. Of the five photos, all include a Title in the metadata, and one has a short caption. Eventually, ALL of my images will have titles and captions. I would prefer that the text is not overlayed on the photo, but displayed below it. And, for this particular purpose, to not include the caption, only the title. Images will probably include a watermark in the lower right corner, which would be obscured by the data background.

Would this be a CSS addition?

Thank you.