>>> LPS#20 - Feedback Thread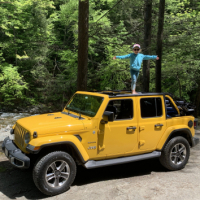 DoctorIt
vrooom!
Administrators
Posts: 11,947
moderator
Here's your official feedback thread for LPS20, Face or Hands
Your semifinalists were:
http://www.dgrin.com/showthread.php?t=82170
And here the top 10 as I selected them:
annnna8888 - innocence
Now this is a great face! Very catchy and compelling eyes, warm and vibrant color, a bit of diagonal line for interesting composition, love it.
bgaras2001 - tickling the ivory
And in perfect harmony with above, here we have perfect hands! They're in motion, just as hands should be. The monochrome conversion is excellent, good shadows and light add to the movement. Only reason I didn't choose it as first was it had just a bit less emotion (innocence made me smile
)
darkdragon - Freedom?
Similar to innocence, I'm drawn to eyes, and we have a very strong central eye here. I like that it breaks the "traditional" rules of photography and that strong eye is dead center in the photo. Otherwise perfect exposure and detail.
photogmomma - pruney fingers
I'm a sucker for excellent use of shallow depth-of-field. The monochrome conversion wasn't my favorite, a bit dark for my taste, especially in what I see as a playful photo, but nonetheless another photo that made me smile.
ifocus - Strong Direction
Very well executed. I like subjects that pop out of dark backgrounds. A good model selection, the lines and shadows of these hands tell a story.
kwalsh - In Your Face
Very creative, very different. It has pop and just enough color. Well done, unique.
PSDude - The Photographer
The unique crop really worked for this shot. Good use of space - this face has some room, and it makes me wonder about the setting (I like that).
Awais Yaqub - I was just like you hahaha
Classic. Portrait. Emotive, colorful, real.
tinfish - Cleansing
Another hand in action. Only reason it's lower on the list is that the water action is almost as prominent as the hand, a bit more detail on the hand would have clinched the theme better.
noeltykay - mugshot
this shot was so simple that it worked. I do wish it was sharper and the subject had a bit more pop in the processing, but the execution and expression captured are excellent. Another good example of how a dead center subject can work.