Eliminating 4x6" prints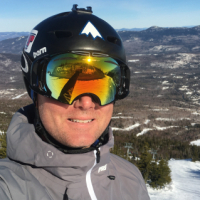 jmphotocraft
Registered Users
Posts: 2,987
Major grins
So one emphatic suggestion from my "Aggressive Cropping?" thread was to not offer 4x6" prints for sale at all, rather than cropping to encourage sales of larger prints.
I think I'd like to do this. Seems an ironic shame to shoot with pro equipment that can produce huge posters only to sell mostly 4x6" prints.
However, my customers seem to loooove their 4x6s, so I'm nervous. Here is a typical order, all 4x6, except the composite, which is 8x10 minimum:
1
2
3
4
5
6
7
8
Gross: $46.60. Most people seem to like buying small prints of every picture I take of their child, rather than choosing a few favorites and printing those larger. My hope is that by eliminating 4x6s, parents will do that. My fear is that people won't like this and that it will generate ill will. I'd hope that wouldn't happen, because I live in this town and my kids are in the league. I have to walk a fine line between "doing something nice for" and "making money off of" my community. This is not my full time job, it's not like I depend on the money. However it is a lot of work and I'd like to be rewarded for it. My other fear is that rather than buying seven 4x6s for $28, people will just buy like three 5x7s for $18. But mostly I want kids and parents to have bigger prints that will be special and make the kids feel like stars.
Thoughts?
-Jack

An "accurate" reproduction of a scene and a good photograph are often two different things.