Cheaters never win! (an LPS example and lesson)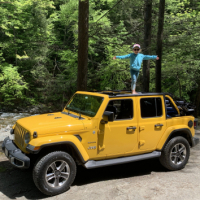 DoctorIt
vrooom!
Administrators
Posts: 11,947
moderator
I guess it was only a matter of time, but after only 3 rounds, we've had our first cheater. It's not bringing me any joy to do this, but I want to make it clear that cheating will not be tolerated, hence, let me review what happened.
The entry in LPS3 had a manually typed date of April 08, 2007:
Very shortly after the close of the thread, and before I had a chance to review all the entries thoroughly myself, an anonymous user sent me a PM alerting me that this photo had been posted on another forum, some time ago. I was sent a screen shot from this forum:
To be thorough, I simply saved the image that was submitted to our contest and read the exif, and true enough, it indicated the shot was much too old for the contest:
This is a big contest, with really big stakes, and while I hope things stay very friendly around here, as is the dgrin way, this was a case of zero tolerance. The entry was disqualified, and the user has been banned.
What's the moral of the story here?
1) cheaters never win.
2) there's always someone watching!
But
most importantly
, and the main reason I'm doing this in public:
3) EXIF is very important! We will have to be even more strict than before in demanding that proper date-shot information be included with all entries. This means manually entered date information is NOT sufficient! As the contest continues to grow we will not be able to PM everyone and hold your hand with this. If we are not satisfied that your entry was shot during the contest period, it will be disqualified, no discussion.
Thanks for reading, folks, now let's get back to shooting! :nod