Upcoming Lightbox improvements (2019 edition)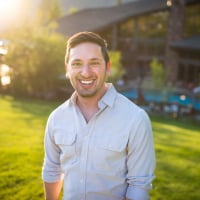 leftquark
Registered Users, Retired Mod
Posts: 3,781
Many Grins
Last year many of you will recall that we announced improvements to the way you and your visitors browse photos in the "Lightbox". Those improvements have been living in the Organizer for you to experience and provide your feedback. We listened and decided that additional improvements could be made to make your browsing experience even better. Our design team went back to the drawing board, we tested several design concepts with many of you and have been tirelessly working to build an even more amazing Lightbox.
I'm pleased to announce that our new Lightbox is now available for you to experience within the Organizer. Open any photo in the Organizer and you can see the beautiful and more functional browsing experience.
Not only is the new Lightbox gorgeous, but we've made it easier for you and your visitors to engage and take actions on your photos.
The new design is clean, with only the photos title and buy button overlapping the photo. Since most screens are wider than your photos, we've taken advantage of the empty space next to your photos to incorporate actions and information. The action buttons like sharing, downloading, commenting can be found to the left of the photo. Viewing the photos title, caption and metadata is also included in this space to the left. These action buttons, as well as the navigation arrows, have their own space on the left and right of your photo, ensuring they never overlap with your photo.
Additional photo information and actions are done in this sidebar on the left. Instead of the Sharing, Commenting and Buying experiences living on top of your photo, they now live next to it, so you and your visitors can enjoy the photo while also taking those actions.
The buying experience has also been integrated next to the photo, making it easier for you and your customers to purchase prints and gifts of your photos.
We've also built this to look amazing on mobile and tablet devices. The entire experience has been built with these devices in mind and swiping and interacting with your photos has been vastly improved.

Lastly, we built this with Customization in mind, since we know many of you love to tweak and personalize your experiences. A number of the most common Customizations are built into this Lightbox (for example, captions never overlap the photos, and tooltips indicate what the various icons stand for). Although the Lightbox can't be customized in the Organizer, when it makes its way into galleries and content blocks, we'll be providing sample CSS code to do a number of personalizations to the Lightbox. Stay tuned for those in a later post. For those of you that had started to Customize the previous version of the new Lightbox, those customizations will need to be rebuilt, though some may continue to work.
We're really excited to continue to roll this out across all experiences on Lightbox but are starting from within the Organizer for now. Please post here, write to our heroes and let us know your thoughts. All of us have fallen in love with this new Lightbox and we hope you do as well.
Tagged: