New: Share Panel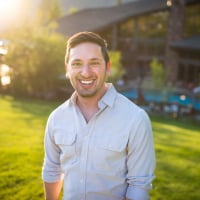 leftquark
Former SmugMug Product Team
Registered Users, Retired Mod
Posts: 3,776
Many Grins
Sharing your SmugMug photos just got a little bit easier. We've replaced the klunky old "Share" menu with a brand new Share panel. Clicking the "Share" button now launches a Sharing panel, containing a number of sharing options.
You can see a few screenshots of the new Panel here.
Clicking share will allow you to:
From the "Photo" tab:
- Get a link directly to any size of the photo.
- Once you pick a size, the link is automatically highlighted; all you need to do is press Ctrl + C or Cmd + C to copy.
- You can convert the link into HTML code that can be embedded in blogs, forums and more, by clicking the "HTML" button.
From the "Social" tab:
- Share to Facebook, Twitter, Google+, or via email.
- If you are not logged into the Social Media site, you'll be asked to login, then can share directly to them.
- Visitors no longer have access to the email options. Sharing via email is for logged in accounts only (Owners, Assistants, Shared w/Me users) only since the page was designed for site owners. Visitors can copy a link and send it via their favorite email program.
From the "Slideshow" tab:
- Generate an HTML5 embeddable slideshow, which can be embedded in blogs.
- Control captions, navigation buttons and other options just by selecting the options.
From the "Cart" tab:
- Get a link that will direct visitors right into the Shopping Cart, where they can begin purchasing products.
Other notes:
- This new Share panel is mobile friendly and you'll see the share icon when you view your photo in the lightbox.
- For a little while the "Share" icon changed ... it's now back to its original icon
- Loading the share panel and returning to your photos does not require page reloads. Yay for improving the speed!
- The Social and Slideshow options are not available on mobile, since they're built into most smartphone web-browsers.
Impact on Collecting:
The option to "Collect" a photo into a new location has been moved to the "Tools" (the wrench) menu (previously was in "Share"). Since the Tools option is only available to owners and assistants, it is no longer possible to collect photos from one account to another. If you're managing two SmugMug accounts, you'll have to upload the photo to both accounts.
As always, we're here to answer any questions you may have or visit the
help pages
. Feel free to leave comments, thoughts, and feature requests here in this thread.